Welcome to The Idiot Test! Featuring all five of the internet's idiot testing games. Each of these five games will test how much of an idiot you pretend to be. 😃 Play all of our games and see how you rank in terms of idiocy. If you pass any test, tell all your friends; and if you don't pass our tests, it will be our little secret 😉
The Idiot Test
Put yourself through a rigorous and quite often common sense test to see just how much of an idiot you are! Think you're smarter than this test? Take the test and get ready to start questioning your smarts!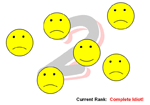 Idiot Test 2
In this sequel, your ability to follow directions and basic concepts will be further tested. Watch out, some questions might cause you to over think them and the end result will make you feel like an idiot!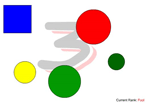 Idiot Test 3
Think you can know all of your colors and can follow a basic set of directions? Think again, because you are in for a real treat in this comprehensive test that will determine whether or not you are in a fact an idiot. Third time's a charm.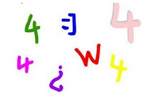 Idiot Test 4
Try your hand at a test that will find out whether or not you are truly an idiot. Some questions are so easy that they are in fact hard. So, put on your thinking cap and try to beat this 4th test because you should know the drill.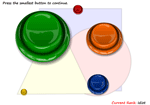 The Ultimate Idiot Test
Prepare yourself for the final test of all the idiot tests! This ultimate test will determine your ability to follow directions, understand basic concepts, and count. Make sure you don't dive in with too much confidence because one wrong answer will send you back to the first question and you'll start over!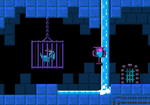 There Is No Game
This game may not be what it seems. Like you do in most games lol, just keep playing/clicking around and you will eventually figure it out. The narrator does a pretty good job of give you subtle clues. Only an idiot can beat this game, because there is no game... or is there a game?
Copyright 2009-2020 |
Trouble viewing the idiot test games?
Play the new html5 version of
Idiot Test
. The new game is optimized to load in all browsers, including your Ipad. For questions contact info@idiottest.net.